You've just sat down at your desk for the day. Bleary-eyed, sipping the morning's first coffee and checking your emails, the idea of winning an award for being self-employed is probably the furthest thing from your mind.
"When you're self-employed, it's very easy to keep working away without taking a moment to stop and consider everything you've achieved and all of your successes," explains Harvey Morton, IPSE Young Freelancer of the Year 2018. "Applying for awards allows you to see every success you've had, all the projects you've worked on and how far you've come."
Awards are of course great when you win, but even just the process of getting your thoughts down on paper allows you to evaluate your achievements and see where you might like to take your business. Being shortlisted or even winning often ends up becoming an added bonus.
"It's a great way to differentiate yourself from competitors," adds Chris Pipe, IPSE New to Freelancing 2018 award winner. "Being shortlisted is a great marketing tool, which can raise your profile and increase credibility. As freelancers, we have to be creative in exploring ways to market ourselves, to stand out from others in the industry."
So how did last year's IPSE Awards winners spend their prize money?
Harvey Morton, Young Freelancer of the Year 2018, winner of £3,000
For a while, I had been unhappy with my brand – it just didn't reflect me as a person and it was really corporate. I'd been pushed into branding myself as a company rather than an individual, so I invested my prize money in a complete rebrand.
I had always created all my branding myself, but the prize money allowed me to hire a graphic designer, copyrighter and videographer. The main service I provide is social media management and I'm often complimented on my creative writing, but I found writing for my own website to be very challenging.
Being able to work alongside other freelancers allowed me to see my business from a different perspective and I'm now really proud of the fun brand we've created. I also invested in a new website and everyone always comments on my branding when working with me now. I've also been able to get another set of hands to help me out during my busiest periods, which has taken a lot of pressure off me.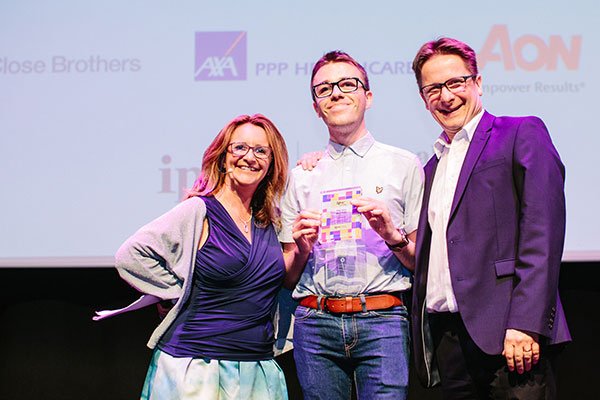 Chris Pipe, New to Freelancing winner 2018, winner of £3,000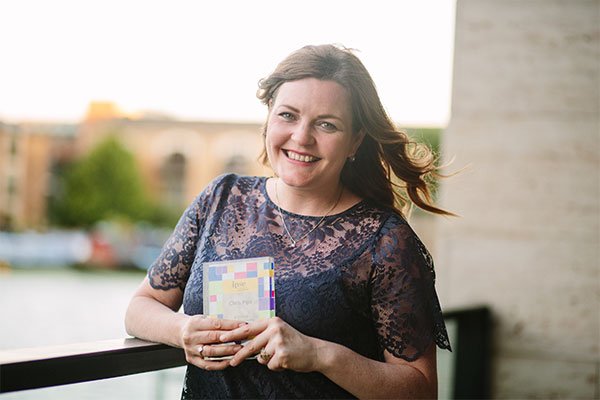 I provided a graduate town planner with a fixed-term internship. I wanted to test whether the business was in a position to take someone on permanently and part of my business plans are to assist in supporting graduates in the town planning field. The prize money enabled me to explore both.
The investment was a great way of looking at the sustainability and growth plans for the business with the least possible risk. While I'm not risk-averse, I needed to make sure that not only the business needs could be met, but also that the business was stable enough to support someone else in the business.
It made a huge difference – my first employee came on board in January 2019. This has now allowed me to concentrate on running the business and being a freelance non-salaried planning inspector for The Planning Inspectorate, which is an executive agency, sponsored by the Ministry of Housing, Communities & Local Government and the Welsh government.
Iona Bain, Freelancer of the Year 2018, winner of £5,000
I invested some of the money in redesigning my website, and I actually enlisted one of last year's shortlisted freelancers, Leah Layzell, to do the job for me. I was thrilled with the end result and am confident that Leah's amazing work has really upped the quality of work that comes my way.
I also invested some of the money in camera equipment so I could diversify into YouTube. Launching a YouTube channel is tough these days as it's a competitive space, but it's crucial to move with the times.
While Young Money Blog will be always be the fulcrum of my career, I do feel video is the new frontier in young money journalism. I also invested in a subscription for co-working space so I could work away from home when I needed a change of scene.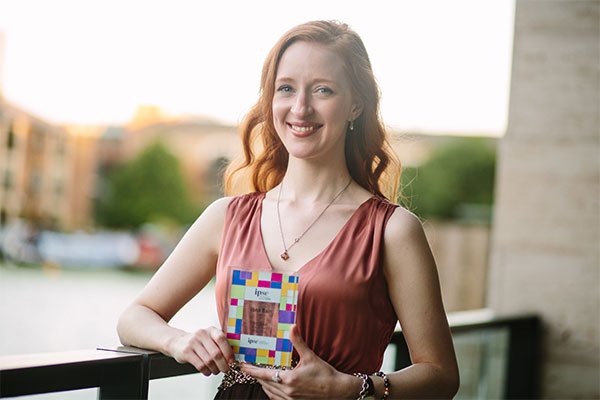 If you need a bit of encouragement to start putting yourself forward for awards, take Iona's advice:
"You have to put yourself forward for opportunities like this because (a) others are unlikely to do it for you; and (b) it's a crucial way to signal to everyone – existing and potential clients.
"Plus show all your peer group and loved ones that you value your work. Even if you don't win, the process of evaluating your achievements will provide you with a huge morale boost. It's good to take a step back once in a while and celebrate what you've achieved."
Heron House, 10 Dean Farrar Street, London,
SW1H 0DX
Tel: +44 (0)20 8897 9970
hello@ipse.co.uk