IR35, financial resilience and the future of freelancing post-pandemic: National Freelancers Day 2021
Thank you to everyone who attended this week's National Freelancers Day. One year ago, we hosted our first ever virtual National Freelancers Day, in what were the earliest weeks of the pandemic; freelancers had borne the brunt of the impacts of lockdown, with the sector fighting for recognition and support to get through the most difficult days of the crisis.
One year on, the freelance community virtually reunited to share in a spirit of optimism for brighter days ahead and a desire to support other freelancers with building and growing their own solo businesses. Through the themes of 'finance', 'winning work' and 'wellbeing', this year's National Freelancers Day aimed to give a glimpse of what comes next.
With self-employment on the cusp of rebounding and sparking the UK's economic recovery, one of the best things new freelancers can do is to network with fellow freelancers and seek as much advice from experts as possible; that's the advice of Liz Barclay, freelance broadcaster and soon-to-be Small Business Commissioner, who joined us at National Freelancers Day to discuss opportunities and challenges in freelancing today.
With this in mind, we are proud to have hosted a variety of interactive and relevant advice sessions and workshops at National Freelancers Day, covering everything from fine-tuning your CV to increasing your rates and establishing healthy habits to boost productivity. The level of interaction among attendees in our chat sections and networking sessions was fantastic and an exciting taste of things to come as the economy re-opens.
In a special keynote session, it was a pleasure to be joined by radio DJ, theatre producer, podcaster, science writer and award-winning filmmaker, Lliana Bird, who shared her story of life as a true multihyphenate – or "slasher" – and tips for freelancers thinking of breaking into new sectors and diversifying their skillset.
NFD also gave us a timely opportunity to look ahead to the future of freelancing after the pandemic. In a keynote panel, IPSE's Policy Director Andy Chamberlain was joined by the Financial Times's Consumer Editor Claer Barrett, Kate Dearden from trade union Community and Ryan Shorthouse from think tank Bright Blue, to discuss the public policy response to the pandemic and its impact on freelancers. They also discussed where we can campaign for improvements to the self-employed landscape in 2021 and beyond. Another key subject was the damage from IR35 and the many freelancers who are now having to work through unregulated – and often noncompliant – umbrella companies. There's no doubt this is one of the big challenges for freelancers right now, and something IPSE and our network are committed to tackling.
If you missed out on some sessions, or want to watch again, recordings from the whole day are now available on the National Freelancers Day app for those who registered for the event in advance, and if not you can still register online to watch the recordings; we hope to see you at the many other IPSE events, webinars and other meetups throughout the year.
Thank you once again for joining us for this year's celebration of the world of freelancing. Reflecting on yet another memorable National Freelancers Day, a key message for all as we enter a new chapter for self-employment is to know your value in the world of business, not only as a talented individual, but also as a part of a growing and supportive community of freelancers.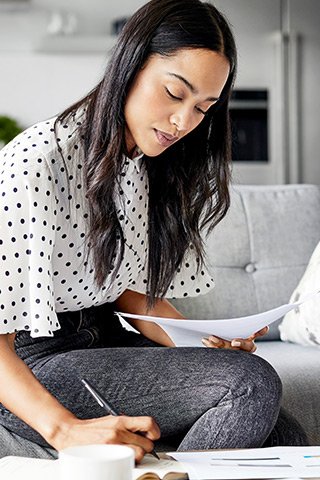 Heron House, 10 Dean Farrar Street, London,
SW1H 0DX
Tel: +44 (0)20 8897 9970
hello@ipse.co.uk