Why you should enter IPSE's 2020 Awards
Hear from the 2019 Freelancer of the Year Winner!
In 2019, Rachel Mason submitted a nomination to become IPSE's Freelancer of the Year, and then went onto win the award! Rachel is a multi award-winning songwriter, singing teacher and international vocal judge.
Since winning IPSE's Freelancer of the Year award, she has had a busy year. This is what Rachel has to say about winning the award:
"Winning Freelancer of the Year was such an honour and has made a huge difference to my life.
I have become braver since my win as I know that the IPSE team and the judges believe in me, so I have launched two new businesses and achieved things I never thought possible."
Nominations close on Friday 13 March. There are six categories, each recognising and celebrating different achievements in the world of freelancing. Submit your nomination online here.
Winners will be announced at our award ceremony on the 4 June at the Barbican, London.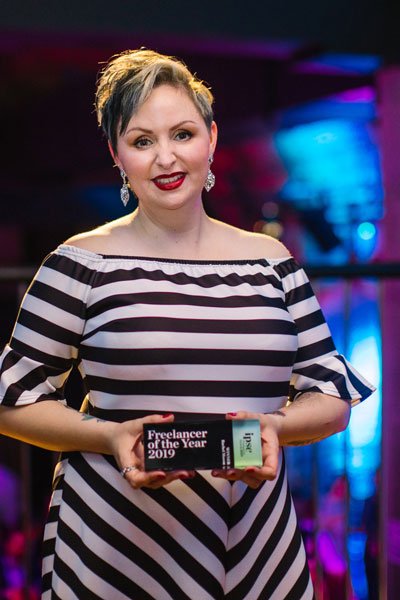 Heron House, 10 Dean Farrar Street, London,
SW1H 0DX
Tel: +44 (0)20 8897 9970
hello@ipse.co.uk